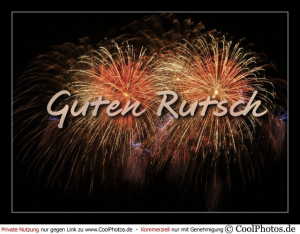 Happy New Year! In Germany, there is a saying "Guten Rutsch!" when they wish you a Happy New Year, which means something like "Slide Well". After the New Year people ask – "Gut ins neue Jahr gerutscht?" which means "Did you slide well into the new year?" I really like this expression; it makes me imagine somebody having such a great ride the previous year and gaining so much momentum that they end up sliding nicely into the New Year. That's exactly how it has been with the Silent Intelligence and that's exactly how it is with the whole IOT – the momentum seems unstoppable. In addition, we also hope that all of you 'slide well' personally and professionally into the New Year 2015.
New types of networks:
The Internet of Things is rapidly becoming more than JUST the Internet… and more than JUST things. Already we hear about tweeting plants, connected bodies, and pets and farm animals that are being tracked in real time – so it's definitely not just things. Also, the word "Internet" suggests the usage of IP protocol and IP packets, but a tweeting plant or water meter might only need very brief messages exchanged instead of full IP packets. So technically, it's not just the 'Internet'.
In his book "Rethinking the Internet of Things" Francis daCosta writes: "Most sensors and actuators will report or act upon small pieces of information – "chirps". Burdening these devices with current network protocol stacks is inefficient, unnecessary and unduly increases their cost of ownership."
A new type of wireless networks addresses this issue head on by providing low bandwidth connectivity at super low power over large distances. Collectively they are called Low-Power Wide-Area or LPWA, according to Machina Research. Several new companies have emerged in this space – SigFox, OnRamp and Semtech (LoRa), to name the most prominent ones. SigFox has especially been getting a lot of traction in Europe and more recently in the US.
LPWA networks are ideal for smart city applications, such as smoke alarms, parking meters and environmental sensors, as well as for many smart energy and industrial automation applications. There are multiple hurdles on the way though – deploying the infrastructure to achieve critical mass and ubiquitous coverage is one of them. We believe that 2015 is going to be a critical year for LPWA success.
Resurgence of hardware:
As mentioned in our previous blog, quite a few IOT acquisitions happened last year. Most of these acquisitions are hardware companies – Nest Labs, DropCam, SmartThings, Revolv. This is new. The world is changing and hardware is cool again. Hardware is the digital I/O nodes that connect the physical world surrounding us (our homes, cars, bodies, plants, machines etc.) to the virtual world of the Internet and the Cloud. It's crucial that these I/O nodes are done right.
In addition, high demand for consumer IOT devices ensured that hardware startup companies raised some insane amounts of money on Kickstarter and IndieGoGo. Here Canary and Scully Helmets come to mind among others.
By acquiring Nest Labs, Google didn't just acquire a smart thermostat or a connected home company, but an amazing team that knows how to build great hardware products. No wonder that Tony Fadell, the former CEO of Nest Labs, is increasingly becoming in charge of hardware at Google!
Currently, various companies are innovating in IOT hardware in various segments – in connected homes, wearable devices, connected cars and so on. Most of the innovating companies are stratups. This year we hope to see more exciting hardware products and start seeing emerging leaders in hardware.
New business models:
It's nice to see the data from your Fitbit on a neat dashboard. But dashboards get old fairly quickly, especially if not a lot of the data there is actionable. The data needs to be connected to services. For example, a Bay Area startup FitOrbit uses the inputs from your fitness tracker in their app Uptick to connect you to a virtual trainer, who can provide advice on how to achieve specific goals. Also car drivers will be able to connect to dealers, service centers and repair shops in real-time, when car sensors report low oil pressure or engine failure. To make these models work – new business models are needed, such as data feed subscription and data brokerage. We hope to see these innovative business models getting hold in 2015.
Privacy and security:
Privacy and security is a huge topic of its own and we'll talk about it in a separate post, but for now we just very much hope that 2015 will create a lot more awareness among providers and consumers alike of the need for security in IOT. We might experience the first real IOT hacking scandal in 2015 before that happens.
Let it be a great ride with IOT in 2015!
To learn more about the 'Internet of Things' Click Here