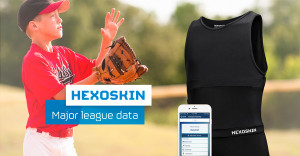 Guest blog post by Taylor Gaines, Head of Marketing for The Silent Intelligence.
It's the year of the SmartWatch—because it's the easiest place to start. From fashion to fitness tracking we can all agree that a smartwatch serves many purposes. It's the low hanging fruit for most companies to figure out their role in the development of the wearable technology industry. For companies like Samsung and Qualcomm, they are learning to stay in their respective niches of improving internal software programs and driving down hardware costs, while other companies, like Apple and Gucci, are responsible for making the Smartwatch 'cool' and 'trendy'. While the media seems to only want to talk about what the SmartWatch can do, we want to talk about some other wearable devices we find interesting.
Let's take a look at some other wearable products currently available on the market:
Jewelry that notifies you when the most important emails and messages are coming through on your phone.
Clothing that captures body metrics including heart rate, breathing rate, and acceleration.
A clip that measures breathing patterns throughout the day that can notify you when you're tense, guide you to greater calm, help you discover what makes you focused and more.
Highly intelligence hearing aids giving hearer discreet control over volume, treble and programs.
Smart eyewear device for sports that unobtrusively delivers relevant information at a quick glance—built in sensors includes GPS, HD video camera, microphone, speaker and full-color widescreen display
Motorcycle helmet with heads-up display, rearview camera, and GPS navigation.
Heated leather jacket with integrated Bluetooth system, handsfree set (microphone and speakers) and cellphone charger.
A Ring and stand sensor kit for brainwaves, heart rate, muscles, and electromagnetic field measurement.
Why is it important to pay attention to Wearable Technology?
While the Internet of Things is still a young ecosystem, the premise is the same: "Things getting smarter to make our lives better"… and what better way to improve our lives than to start with the items that we wear everyday!
What are your favorite wearable tech devices? Tweet with us at #SilentIntel @SilentIntelBook
(Next Blog Post: What's Next in Wearable Technology)